Spa Treatments on Anguilla
Spa Treatments on Anguilla are Sublime
Please Note: While in the safety of a 14-day quarantine – referred to as "In Bubble" – all spa services have been suspended until further notice.
---
Spa treatments on Anguilla are the gold standard for healthy spa vacations. Revitalize and rejuvenate your body and soul and focus on re-centering your mind.
Surrounded by breathtaking beaches and turquoise blue waters, your spa experience will be a sanctuary for the spirit. Indulge in a holistic massage, reflexology, or body ritual as you are soothed by the sound of waves. Enjoy a spa treatment or a couples' massage on your private poolside lanai surrounded by natural beauty and warm personal attention. Choose from individual spa treatments or fabulous customized spa packages at nearby resorts that include renewing facials, green tea or sea salt pedicures, reflexology, gel manicures, sublime massages, cranio sacral therapy, and holistic body treatments. Jumpstart your fitness program with yoga or pilates in your villa's tropical garden.
If you wish to pamper yourself with a poolside spa treatment, our highest recommendation is: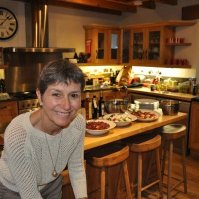 Viviane Masshardt Massage:
Specialising in full body massages, craniosacral therapy and foot reflexology.
Twin Palms Concierge Service will happily set up an appointment for you.
Click here to review a listing of the best spa treatments on Anguilla.
Twin Palms Villas Concierge will gladly recommend the perfect spa treatment for you and arrange for services at the spa or in the privacy of your own villa.