Tennis on Anguilla Has Always Been a Popular Activity Among the Jetsetters
Please Note: While in the safety of a 14-day quarantine – referred to as "In Bubble" – tennis has been suspended until further notice.
---
Carimar Beach Club offers guests of Twin Palms Villas free use of their championship tennis courts next door. You can borrow tennis balls and racquets at Carimar's front desk. Twin Palms Villas Concierge can arrange for personal tennis lessons for our guests.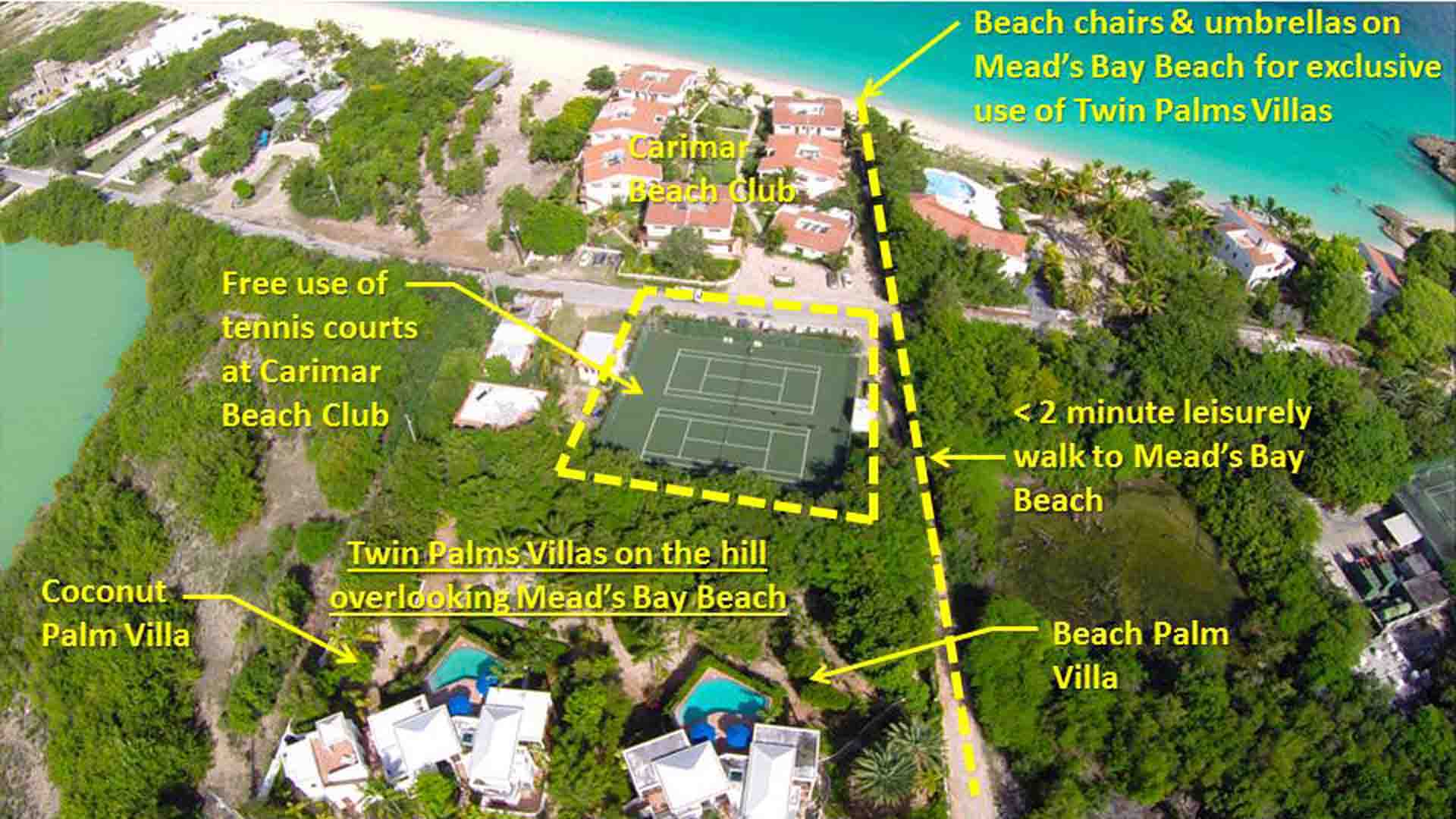 For the serious tennis player, The Anguilla Tennis Academy Complex in Blowing Point has welcomed coaches, players and participants from Anguilla and from around the world. The ATA program itself has attracted international attention and sponsorship from world-class coaches, players and sponsors and is considered "The Best in the Caribbean Region." The courts feature six lit and gated tennis courts, a pro shop, locker rooms and substantial parking. The ATA Complex is open to visitors for court time, lessons, camp, clinics and pro-shop services including racket rentals. Hours are Monday through Saturday 8:00am – 6:00pm. Reasonable rates and partners for play are available. Summer Camp runs from July 15th through July 26th. International guests are welcome. Space is limited to 100 participants between the ages of five and seventeen.
Twin Palms Villas Concierge will gladly make arrangements for your tennis game at Carimar Beach Club or at the Anguilla Tennis Academy.
See more at http://www.anguillatennis.com/